Warning:  This post contains actual quotes from POP/RAP lyrics that some readers, like me, may find disgusting.  
Jay-Z Has No Problem Objectifying His Spouse  Beyoncé
Jay-Z's words of "wisdom" for women:  "You ain't no better because you don't be f***ing rappers, You only f*** with actors, You're still getting f***ed backwards".  
Kanye West, married to Kim Kardashian, chimes in with a similar level of misogyny:  "I know she like chocolate men, She got more n*ggas off than Cochran."  
Then there is the words of "wisdom" from the RAP poet Snoop Dog who states:  "Bitches ain't sh*t but hoes and tricks, Lick on these nuts and suck the d*ck."
That is enough of the trash this POP/RAP culture spews daily and is absorbed by our children and especially minority children who are "imprisoned" in our inner cities.  Remember, the Obama Whitehouse regularly invited Jay-Z and other Rappers to perform this garbage in the Whitehouse!  These examples are taken from the MAINSTREAM of the POP/RAP culture but the up and coming "artists" spew even more vile lyrics objectifying and demeaning women, promoting violence against women, police and non-Blacks, and advocating violence against the society as a whole.
The Progressive-Left and their mainstream media mouthpieces NEVER denounce this despicable form of "entertainment and artistic expression" and in fact hold these artists up as role models for our youth.  They were also silent when the rapper T.I. objectified our First Lady by showing her as a stripper in his video.  A Stripper in this sick culture is a women who disrespects her "man".  You probably think that the media railed against this insult to our First Lady and the Presidency but wait.  This is what CNN's Jill Filipovic said about this filth:  "The idea that sexism becomes out-of-bounds only when it's directed at Melania (or Ivanka) is laughably hypocritical, and shows how little this administration and its enablers actually care about women — sexism, for them, is a cudgel with which to criticize their detractors in a way they know liberals won't fight."  Can you imagine what this sick media would say if a conservative rapper, oxymoron, objectified Michelle Obama the same way!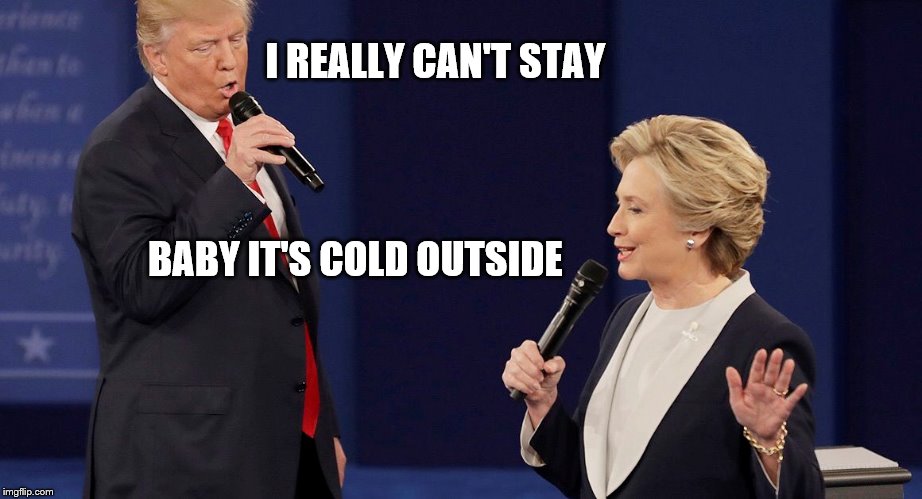 The left, while silent on this misogynistic form of art, denounced the lyrics of the 1944 song, "Baby Its Cold Outside" as being anti #MeToo movement!  They also condemned "Rudolph the Red Nosed Reindeer" as promoting bullying and demeaning to individuals who are "different".  ( Of course the left thinks that Down Syndrome children should be killed via abortion as they are defective children.)  The hypocrisy of the left truly knows no bounds but recently their convoluted Identity Ideals clashed with itself!
The Oscars named Kevin Hart as its MC for the upcoming award show.  Then, Kevin's old anti-gay comments surfaced so the Leftists immediately demanded that Hart apologize AGAIN for his old comments if he wanted to be graced with their blessing to be the Oscar MC!  So, Blacks now know that the Left has a hierarchy for their Identity ladder and Blacks are below the LGBTQ community! 
You can also say that with the left's embrace of Jay-Z and the other male POP/Rap artists as they spew misogynistic hatred against women, the left elevates Black males above women of any race!  "Bitches and Hoes" are considered as apt descriptions of women they don't like and that is fine!  Even little sisters of rappers are not immune from violent lyrics as the insane rapper called "BIZARRE" rapped, "My little sister's birthday, She'll remember me, For a gift I had ten of my boys take her virginity."  
I think I'll stick with "Rudolph" and "Baby it is Cold Outside"!  I also have to go take another shower after researching this article!
RD Pierini
@RDPierini
Hat Tips
https://www.cnn.com/2018/10/17/opinions/ti-fake-melania-stripper-video-filipovic/index.html
https://www.foxnews.com/entertainment/radio-station-scraps-baby-its-cold-outside-ban-after-listener-outcry